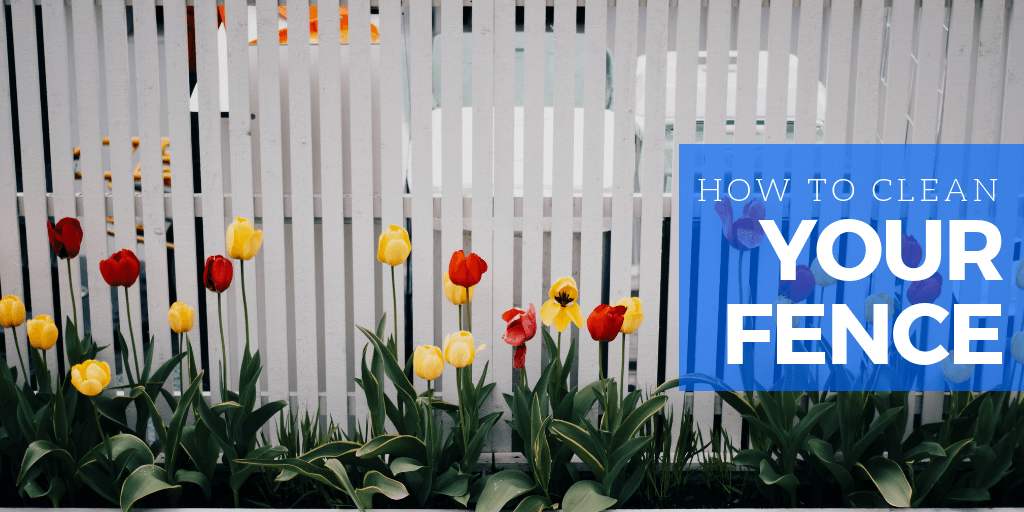 Just as it's important to regularly clean your vinyl siding, cleaning your fence often is just as crucial.
With a fence costing between $2,600 and $8,000 on average according to data released by Angie's List, working to keep your fence well maintained is a must.
Whether you have a metal, wood, or vinyl fence, regularly cleaning your fence can increase your property value, make your home feel more inviting, and even land a compliment from your neighbors.
Here are a few tips on how to get started:
How to clean a wood fence without pressure washing
The Traditional Hand And Brush Method
If you're the type of person who enjoys spending time in your yard and getting a good arm workout, the traditional hand and brush method to clean your fence might be for you.
First, you'll want to grab some plastic to cover the surrounding area around your fence to ensure that any chemicals from the soap doesn't kill your grass or plants.
Next, you'll want to grab a hose and lightly spray your fence with water. After you have sprayed your fence with water, it's time to get to work.
Using a wire brush and some general purpose soap, brush the areas of your fence that need cleaning. There are a variety of brushes and cleaning solutions at your local hardware store that are specifically designed to help you clean your fence.
Taking good care of your fence pays off, according to HomeAdvisor, an adequately maintained wooden fence can last up to 20 years and a vinyl fence can last up to 100.
How to Clean a Wood Fence with A Power Washer
While the brush and hand method is one way of cleaning your fence, using a power washer as opposed to a regular hose can make all the difference in the quality of your clean.
In just 10-20 minutes, you can have a fence that looks brand new.
Depending on the material of your fence, it's important to always start on the lowest pressure setting. The highest level of pressure on many power washers today can actually do damage to a wooden fence.
When cleaning the fence, aim to stand about 2 or 3 feet from the fence and evenly spray the entire area to remove any dirt and grime that has built up.
After you give your fence a spray, you can use a brush to work on those tough spots that just won't go away. Try experimenting with various pressure strengths and nozzle configurations for best results when cleaning.
A 2018 survey found that homeowners underestimated the cost of fixing or updating just about everything in their homes. Cleaning your home whether that be your fence of vinyl siding can help keep home costs down.
If you've never used a pressure washer before or would like a team of professionals to assist you in cleaning your fence, we would be happy to help. Give us a call today 800-480-1360.