Save money with Prime Time Window Cleaning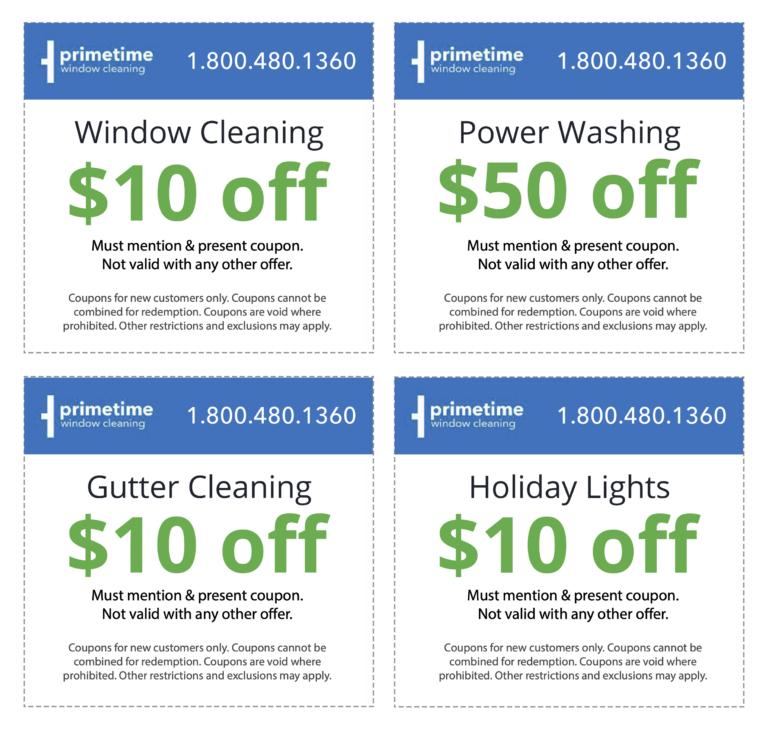 Coupons for new customers only. Coupons cannot be combined for redemption. Coupons are void where prohibited. Other restrictions and exclusions may apply.
"Excellent service and quality window cleaning. I highly recommend for value and ease of booking in Chicago!" — Christine B.
"The man who came to do the windows did an excellent job. They were all with storm windows and he was done in about 2 hrs. They look amazing!" — Rosemary R.
"Easy to schedule, true to its estimate, fast, and complete. Highly recommend Prime Time Window & Gutter Cleaning!" — Mary M.
/