About

Gutter Cleaning
Gutter Cleaning Chicago
Cleaning your gutters is an important, but all too often, neglected part of home maintenance. Gutters are meant to catch and route the flow of water, but if clogged or otherwise malfunctioning they can redirect water and cause serious damage to your home.
Cleaning your gutters is also important because debris build up can create a whole host of issues. Debris can become a home for pests like rodents, bees, and mold, none of which would fare well for your home. Gutters clogged with leaves, sticks, and other materials can also cause a leaky roof and water damage to the interior and exterior of your home. Gutters are simple but very effective mechanisms that keep water off your roof and out of your home, so take care of them!
Keep your gutters clean and in fine working order with gutter cleaning Chicago services from Prime Time Window Cleaning. Taking care of your gutters not only increases curb value but also saves you money by preventing costly future repairs. Our technicians clean your gutters out by hand and take the debris with them when they leave. We clean up for you, you do not clean up after us. Cleaning your gutters is an inexpensive way to protect against damage to one of your most important investments, your home.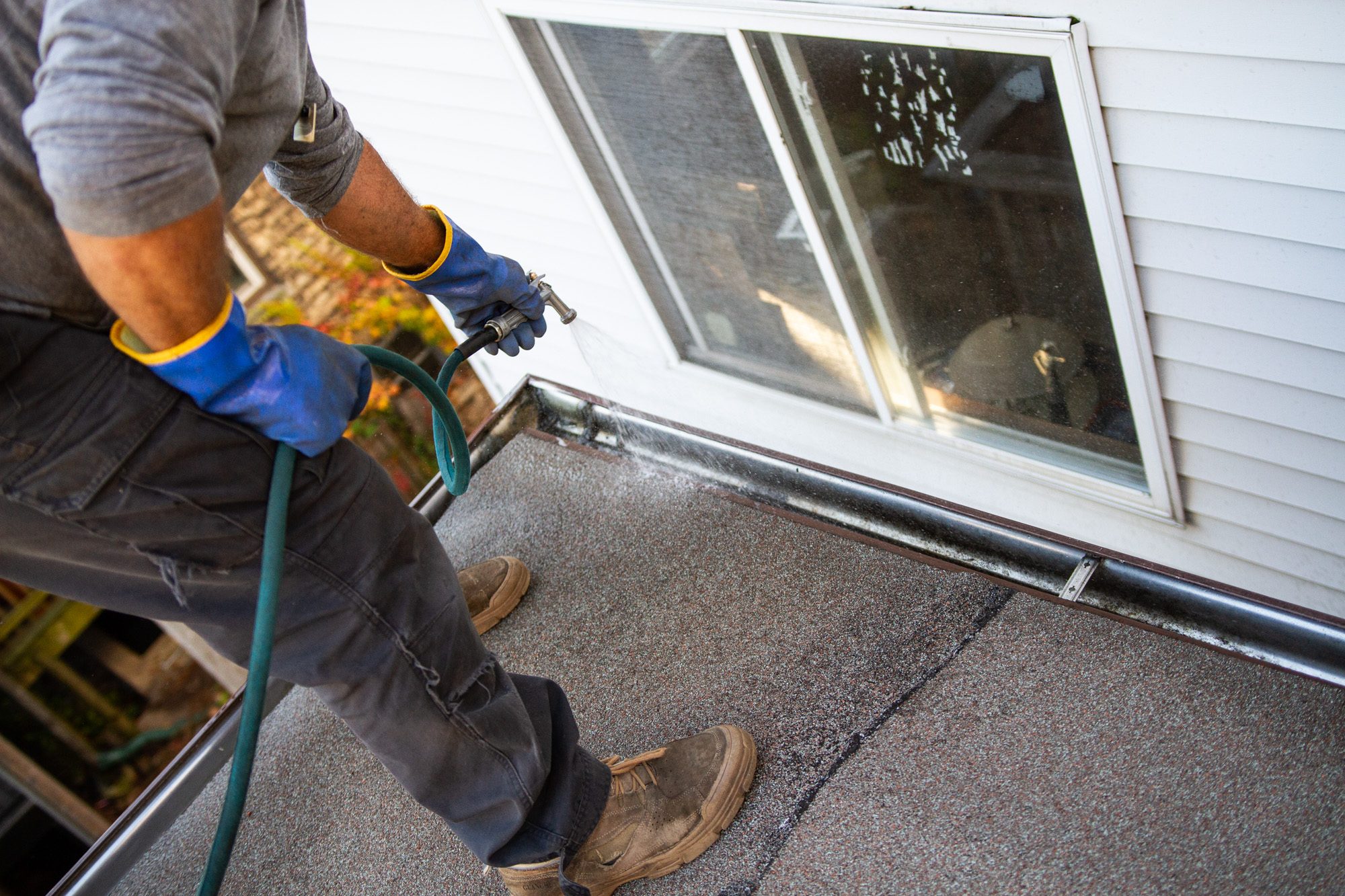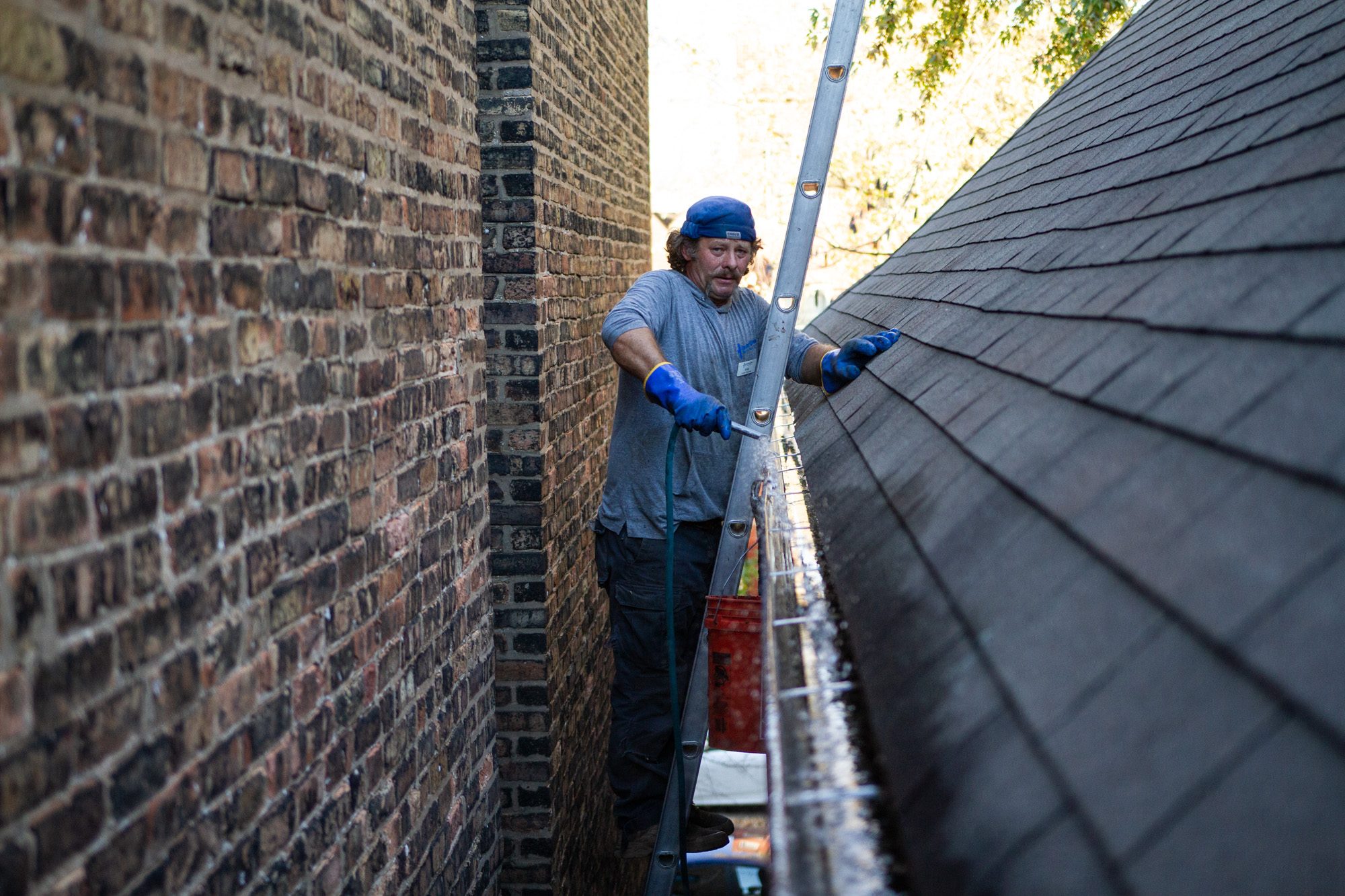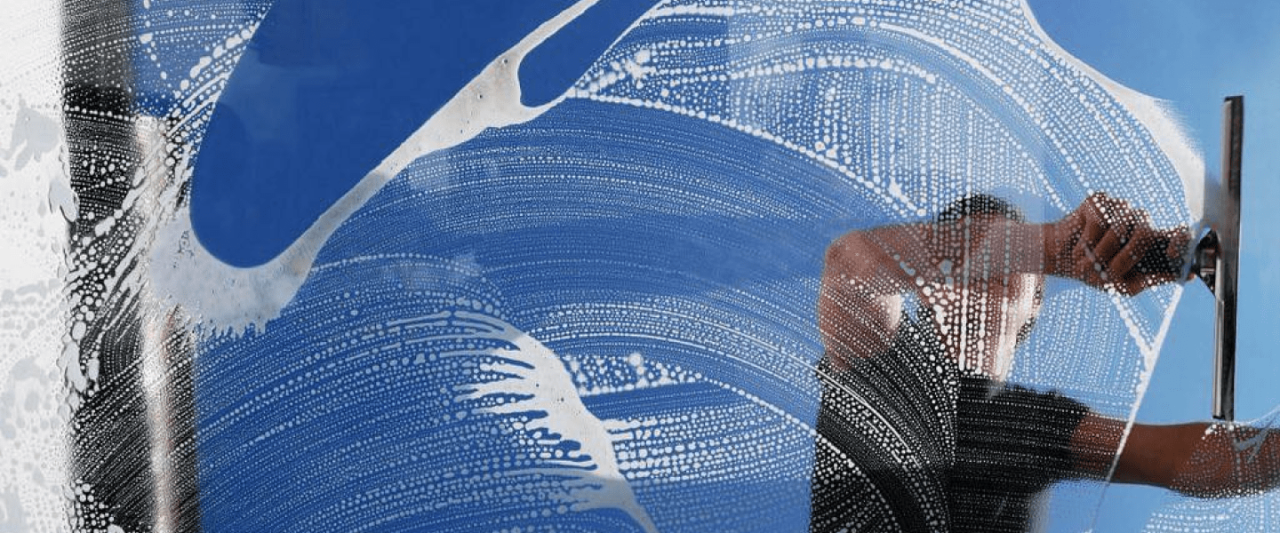 We guarantee our work to your satisfaction, or you don't pay.
The technicians do everything by hand, and use joy soap and water to wash the windows.
Honest & Transparent Pricing
Precise Hand Cleaning for Optimal Results
Comprehensive 5-Point Gutter Inspection
We Offer:
Downspout Clearing

Gutter Repairs

Neatly Bag & Removal of Debris

Before / After Pictures
Gutters were designed to catch the entire flow of water from your roof. If your gutters are clogged, the water has nowhere to go, except over your gutters. This can lead to water finding an easy path into your foundation or inner walls. Cleaning your gutters regularly will protect you from potentially large amounts of damage to your home. Having your gutters professionally cleaned is a smart, proactive approach that reduces the likelihood of a much bigger problem in the future.
Many people think that gutter maintenance is only required in autumn, when the leaves are falling and there is a lot more natural debris floating around. Your gutters should actually receive regular year-round maintenance if you want them to remain in good condition for a long time. Rely on Prime Time as your go-to residential cleaning service provider.
A professional gutter cleaning Chicago business like Prime Time Window Cleaning will provide fast, easy, and quality service. Prime Time has proudly served Chicagoland for 20 years, providing outstanding, long-lasting results for homes and businesses alike. Our team of trained technicians is passionate about the work they do and people they serve.
If you need gutter cleaning in Chicago contact Prime Time Window Cleaning to book an appointment today!
Coupons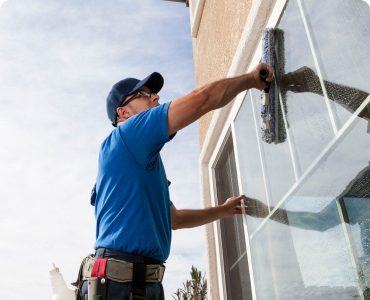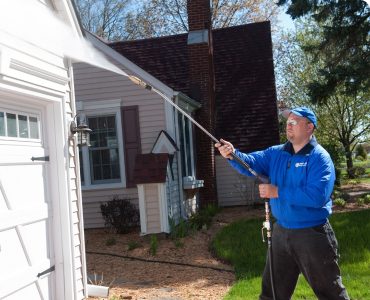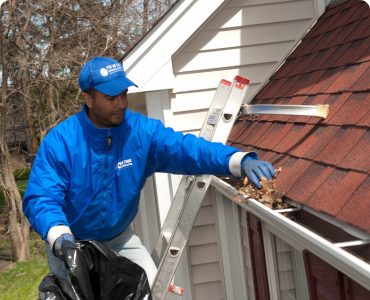 Reviews
Over 1500 Verified Reviews on Home Advisor -- 4.5 Star Average Rating!
"I've been using this company for several years to clean my two story house gutters and they consistently provide quality service at competitive prices."
"We live in a tightly squeezed 19th century two story home in the city, with an apex roof. After having several failed attempts at gutter cleaning from other local services, Primetime is now our go-to. Not only have they been able to do the job but have since installed additional gutters and downspouts, when others once again said they could not. Very happy to have found them!"
"They did a great job cleaning my gutters on my home and it was something I could not do safely at 32 feet. They were on time-fast-cost effective and provided me a great peace of mind when it rains again. I would use them again without question."