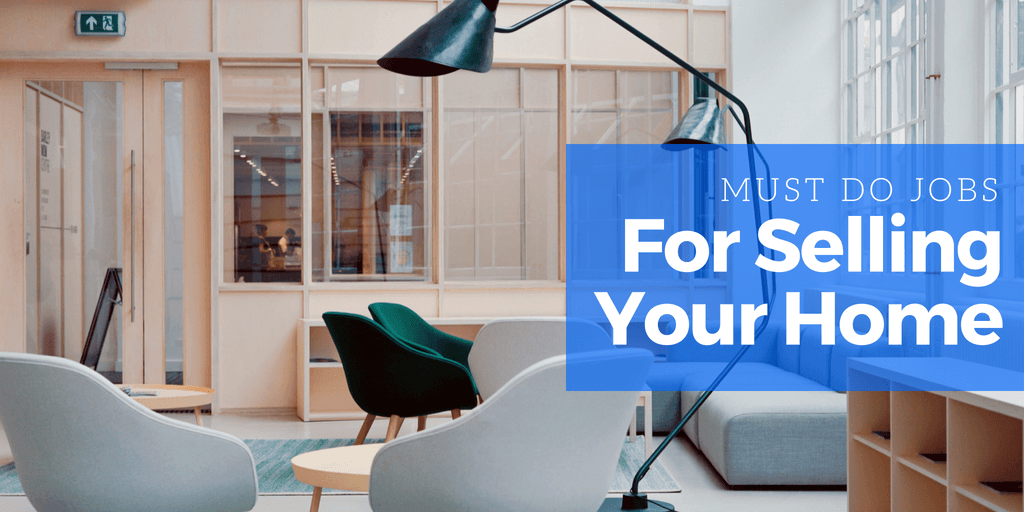 Buying a house is generally one of the most significant investments any family will make. Once a family outgrows their home, they would have the option to either build extensions to add more living space or look to sell the house and move to a different neighborhood.
Here's a quick list of must-do jobs when selling your home:
Prepare funds
Hire an effective realtor
Make repairs
Declutter
Enhance curb appeal
Take property photos
Create a plan for showtime
Price it right
In this scenario it really does depend on the family's needs, maybe the kids are off to college or have their own lives, and the parents want to buy a cozier house that they can manage better or maybe one of those futuristic houses for a nice change.
Selling the house becomes an option, and the idea of a considerable influx of cash is pleasant to think about. Whatever the case may be it is only natural that the family would want a good return on their real estate investment. There are several methods to ensure that the sale of the property goes smoothly and sells for top dollar.  
Prepare Funds
Granted that the reason you want to sell your house is to make some money and you will once the sale is completed. However before that takes place, you still need to prepare some funds to make that happen.
The old adage that you need to spend money to make money is even more true in the real estate business. Prepare enough money to pay for any repairs that need to be made to the home.
Funds for any other marketing you want to do to help sell the home faster personally. Then last but not least make yourself aware of the closing fees for the sale of your home and any realtor fees as well.
Hire an effective realtor
Once a family embarks on selling their home, hiring a realtor becomes an undeniable fact. An active realtor can make the process of selling a house almost painless.
Realtors provide professional guidance on real estate matters that families may not be aware of.
If you personally worked as a realtor in the past and have extensive experience in selling a home, then you may attempt to do a FSBO(For Sale By Owner).
If you haven't worked in the real estate industry then hiring a competent realtor is advisable. Before finalizing your decision to do a FSBO, consider the benefits of hiring a realtor.
Realtors work with a vast network of other realtors and investors as well. Put yourself in the shoes of a buyer. Where do serious buyers go to search for a property? Some would look online sure, but then some might just be a window shopper.
Most serious buyers would call their local realtor and ask to be shown homes that fit their criteria. The key factor in choosing a competent realtor is through proper research and past results.
If you decide to hire a newbie realtor because they're related to you, then you might be buying more frustrations than results.
Select a realtor that is an expert in their field and comes recommended by neighbors and satisfied clients. Read community newspapers and client reviews posted on websites or maybe even Facebook.  
Make Repairs
Let's face it, a wise buyer would be willing to pay top dollar for properties that don't require any repairs. Contact a chartered surveyor to perform a house survey and prepare a report on what repairs need to be done to the home.
If there are elements in the house that needs to be fixed up, then they may submit an offer that is on par to the appearance of the property.
Homeowners looking to sell their house at the maximum price range need to invest in making the necessary repairs to the property. It won't break the bank to get your home looking like a million dollars. You can even D.I.Y it or hire some help.
The cost would depend on the extent of any damages or fixtures that need replacing. If the inner walls of the house look old or worn down, throw a fresh coat of paint on. Choose neutral colors to make space seem more substantial and cooler colors are more inviting for buyers.
Apply new caulking to all the windows. If the bathroom caulking looks old, then apply caulking to the bathroom tiles as well. It is a fantastic technique to make your bathrooms look new. Repair any cracks in the drywall.
Fix leaky faucets or if they look worn, replace them with new stainless steel faucets. The same goes for the carpeting throughout the house. If the carpet looks old and cannot be salvaged with a good steam cleaning then replace the carpeting in the house.
Changing the carpet and advertising that fact to the buyers is a plus on all fronts. Lastly, make sure to replace worn out light switched and change any burned out light bulbs.
Replacing and upgrading the necessary fixtures inside the house will make the property much more attractive to potential buyers.
Declutter
Since your family is most likely to be still living in the house until it is sold, you need to do your part to keep the house show ready. Buyers don't need to get distracted by all your family photos and personal memorabilia.
It is best to pack up all your personal decorations and keep them in a storage unit. When staging a property to sell, the old saying that less is more is definitely much more appealing than a space that is cramped with personal memorabilia.
Give the buyers a blank canvas wherein they can imagine their own personal belongings in that same space. When clearing the house of personal decorations, make sure to include any boxes or clutter stored in closets.
When buyers look through a house they are interested in buying, no space is left unturned, so it is vital that every inch seems presentable. Clear kitchen counters as well as bathroom counters of any personal knick-knacks.
There will be a need to deep clean the house, and if you are not sure how to clean the house before moving out, you can look up in-depth guides online.
Keeping the house clean is also a top priority when hosting open houses or during showings of the home. Keep a steam cleaner or vacuum handy for quick cleaning once you get the notice from your realtor for a scheduled show of the property.
Enhance Curb Appeal
Buyers, in general, are discerning by nature, even more so when they are buying a whole house. In this regard, home buyers are somewhat superficial.
If the house does not look good from the street, then almost no one would want to take a look inside to see what the house has to offer.
However if the house looks like a well kept, inviting home that any buyer would be proud to own then you can bet that there will be interested buyers lining up to take a look inside the house. There quite a few methods to instantly enhance your home's curb appeal.
Start at the main entrance to the house, the front door. Paint the front door if it needs it or if you have the funds replace the front door to a trendy new steel door.
Changing the front door is one of the best investments when renovating a home which can give a substantial return on your investment.
Make your walkway and driveway attractive by planting colorful plants and flowers. You can also install window boxes and plant a magnificent arrangement of flowers to impress any passerby.
If the external sections of the house have not been cleaned for a long time, use a pressure washer and hose down and build up of dirt or grime on the sidings of the house. The outdoor air-conditioning unit which houses the condenser needs to be cleaned.
Call an HVAC technician to service your HVAC system and have it cleaned or D.I.Y it. Keep your lawn and backyard looking pristine to make an excellent first impression to prospective buyers.  
Stunning Property Photos
If your realtor offers to take the pictures of your property themselves, you can certainly consider it but try taking pictures of your home yourself as well. Most likely you would know the perfect angles to capture the unique features of your property.
In case you have the budget hire a professional photographer to take the pictures that will be used for the listing of your property in the MLS(Multiple Listing Service) or on Zillow and any other real estate websites which your realtor will use.
Some realtors include this professional photography services in their real estate services for you. There is also real estate photography companies that can create virtual tours of your home. Great tool to target prospective buyers currently living in another location but looking to move to your area.  
Create a Plan for Showtime
During the time your house is for sale, your realtor will be meeting with potential buyers that would want to see the house. Let your realtor know that you would want a notice of 1-3 hours or even 24 hours to prepare your home adequately.
Creating a detailed plan which must be executed by the whole family is critical to prepare your property for showing easily.
There should be a family member that would be in charge of clearing the bathroom counter of personal effects, then another one assigned to vacuum and so on. Family teamwork where everyone pitches in is vital so parents won't get too stressed out.
Price it right
If you price your property too high then you may be sitting on the sale for a long time. Price the house to sell. Your real estate broker should have generated a price for you based on a C.M.A (Comparative Market Analysis).
They will also give you their B.P.O(Broker's Price Opinion). Homeowners can also have the house appraised by a licensed appraiser as well. The final say in pricing the home falls to you the homeowner.
Study the prices of comparable properties in your area, and if your home has more land or square footage plus more rooms or bathrooms, these are all factors in setting the right price for your home.
Conclusion:
Selling your home is one of the largest sales homeowners will ever make. Prepare adequate funds to sell your property. Contact a chartered surveyor and allow the professional to advise you about what repairs need to be made to your home.
Make the repairs, enhance your property's curb appeal. Contact realtors and interview them and only contract a competent realtor. Take amazing pictures of your property to help market your property well.
Create a showing plan for the family to follow and price your house to sell. Completing these jobs to sell your home will allow you to make a more significant profit and make the sale go more smoothly.